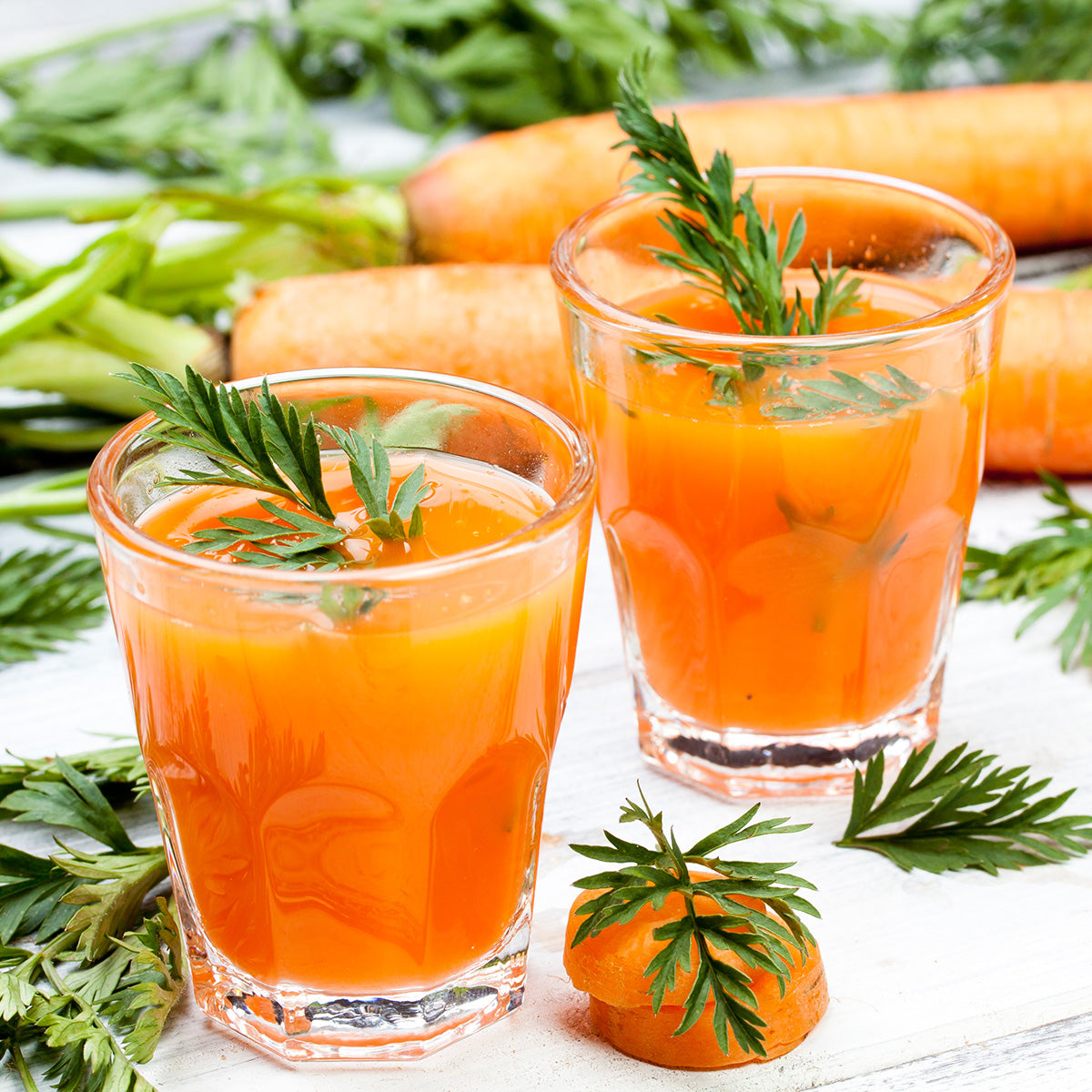 Relieves stress and sleep disorders
2 glasses / Quick & Easy
2 carrots (160 g×2), 1 celery stick (80 g), 1 broccoli (300 g), 1 pear (300 g) / 319 kcal
A really refreshing combination - the sweetness of the carrot is balanced by the other ingredients. This juice is a real stress buster and gets you going.
1. Wash the ingredients thoroughly.
2. Chop the ingredients so that they fit into the filling opening.
3. Add the juicing ingredients alternately into the Kuvings Whole Slow Juicer
TIP
Broccoli offers natural skin protection. If you are often exposed to UV rays, broccoli juice will help keep your skin healthy. Carrots contain a variety of substances that help relieve stress and strengthen eyesight. They are also good for reducing stress-related anxiety and nervousness. Instead of buying carrots that have already been washed and packaged, buy carrots that are still earthy and have the stalk still intact. The taste of deep orange
Carrots with only a thin peel are better.
---