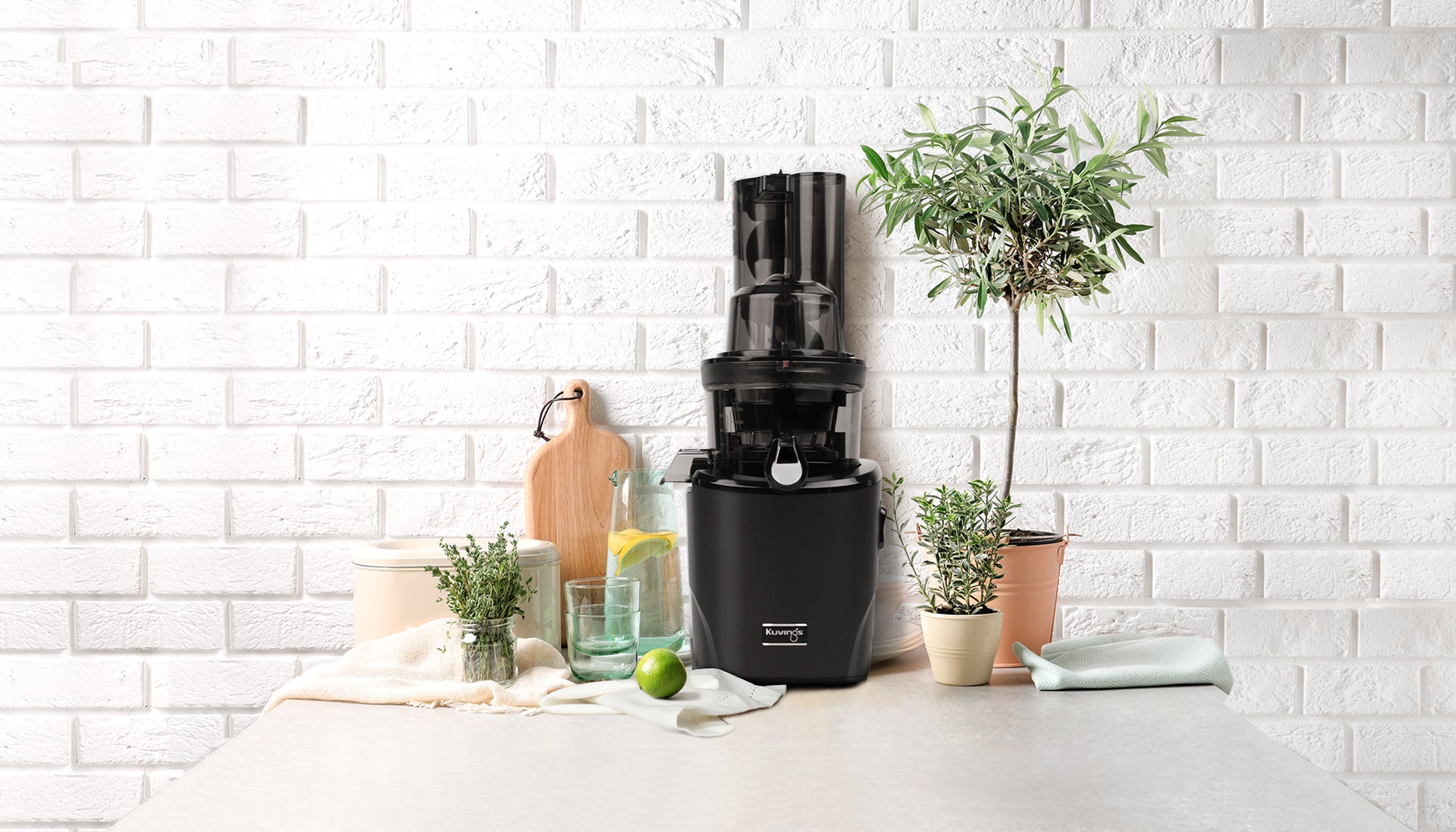 Kuving's REVO830 Slow Juicer review: first impressions
Hello! I'm very glad I had the opportunity to get to know Kuvings' latest Slow Juicer, the REVO830, up close. If you think that Kuvings' latest Slow Juicer REVO830 is no better than Kuvings previous Slow Juicer models, think again! As soon as I received the model presented here, the REVO830, I immediately got to work and started unpacking the juicer. I put the REVO830 to the test to see what's new and if it lives up to my expectations as the best slow juicer of 2022.
-
Design and appearance: 5/5 stars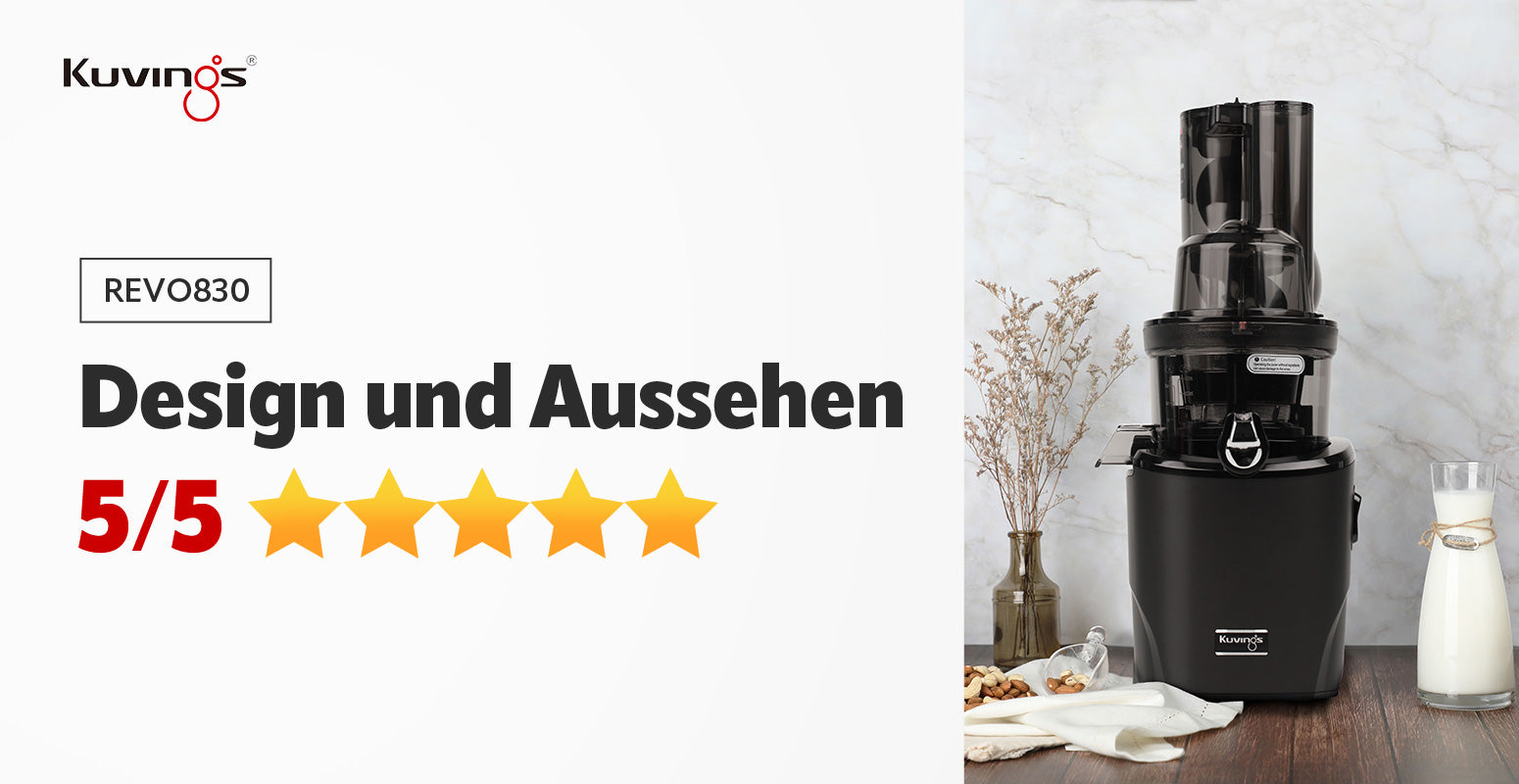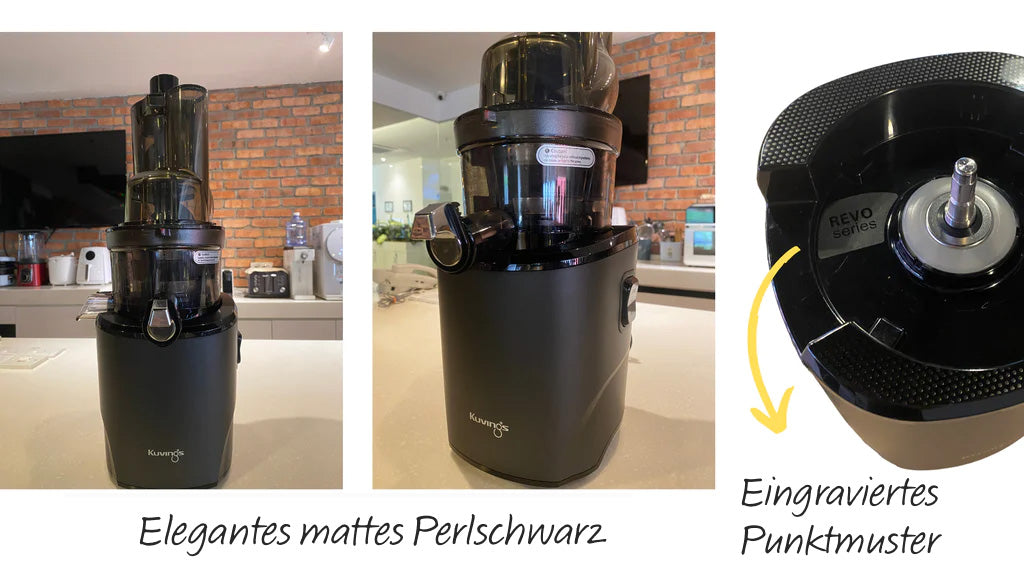 If you compare the REVO830 with its flagship model, the juicer EVO820 with a leather-like housing, the REVO830 looks higher quality and stronger at first glance. Finished in Matt Pearl Black, it has an elegant square body engraved with dot patterns to show it's part of the REVOLUTION Series of juicers. I was quite impressed with how effortlessly the REVO830 blended into my kitchen and added a premium touch to my kitchen. As a side note, if you have a kitchen with limited space, you'll love this juicer because it's smaller than its predecessors.
However, I would like to note that this juicer is quite heavy. I'm assuming the weight is from the all new motor that was specifically designed for this juicer. Because of its weight, you won't want to move the juicer too often. It's best if you set up a small area in your kitchen as a permanent juicing area!

-
New innovative properties: 5/5 stars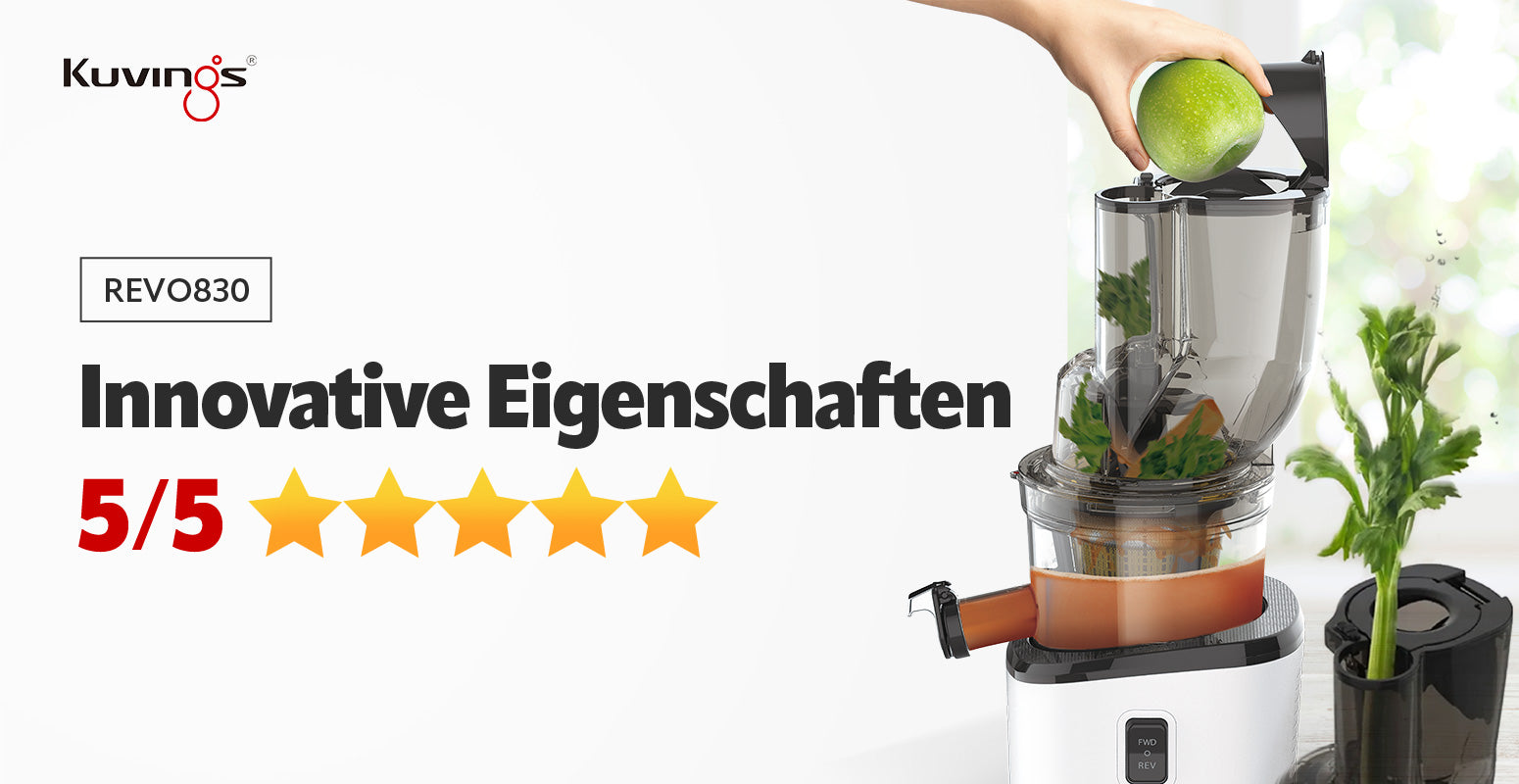 I can understand why the REVO830, with its double filling opening and redesigned automatic cutting juice screw, won the BEST KITCHEN INNOVATION AWARD 2022 in Germany.
The REVO830 features a unique combination of an 87.9mm flap gated filler hole and a 43mm filler hole. Personally, I love mixing both fruit and veg into my cold-pressed juice, so this unique combination gives me more flexibility and convenience when juicing. I've saved a lot of prep time by being able to juice both whole fruits and long veggies (like celery). Speaking of which, what sets the REVO830 apart when it comes to juicing vegetables?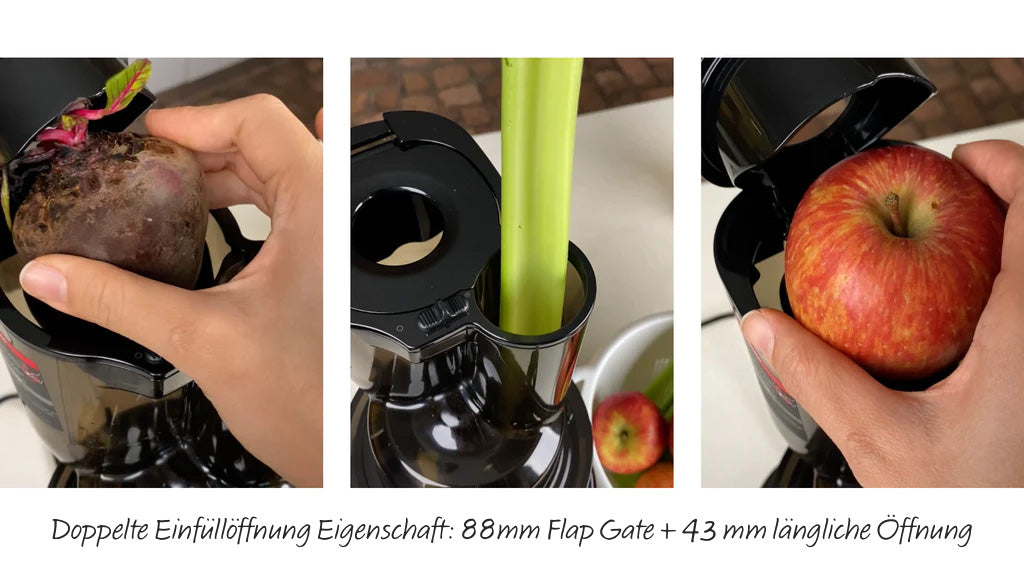 When I first learned about the REVO830's automatic slicing function, I was very curious and had my doubts about the REVO830, which bills itself as the carrot and celery expert . To my surprise, the REVO830 did the job and was able to chop up my celery and carrots, although there were no blades visible on the juice auger. This is amazing! I no longer have to worry about the juicer jamming due to long fibers in the juice auger.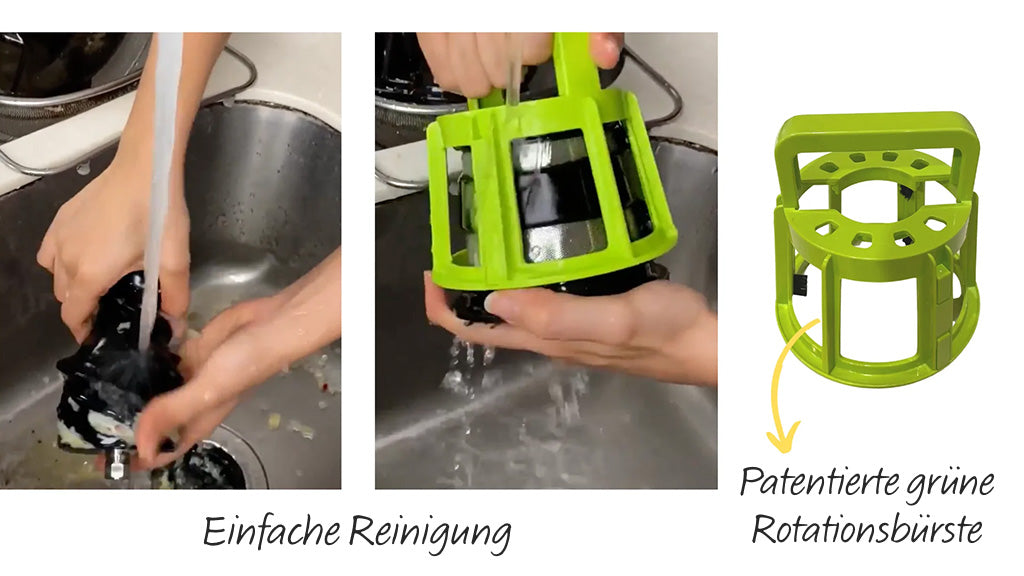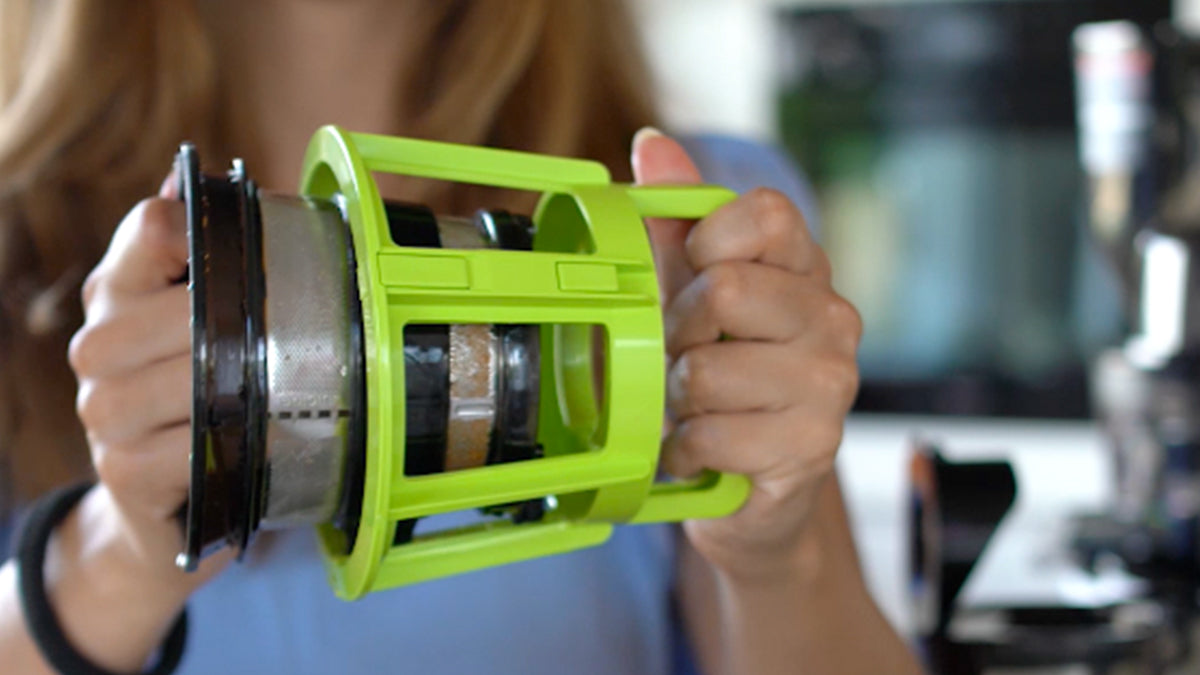 Ohhh! Also worth mentioning is the patented green rotary brush that comes with the REVO830. This cleaning tool is a must! It may look like a simple brush, but it is specifically designed to clean the REVO830 screens. With a few twists under the running water, I can easily rinse away the fibers that have become stuck in the nooks and crannies of the screen. Cleaning was just a breeze!

-
CONSISTENCY AND JUICE YIELD: 5/5 STARS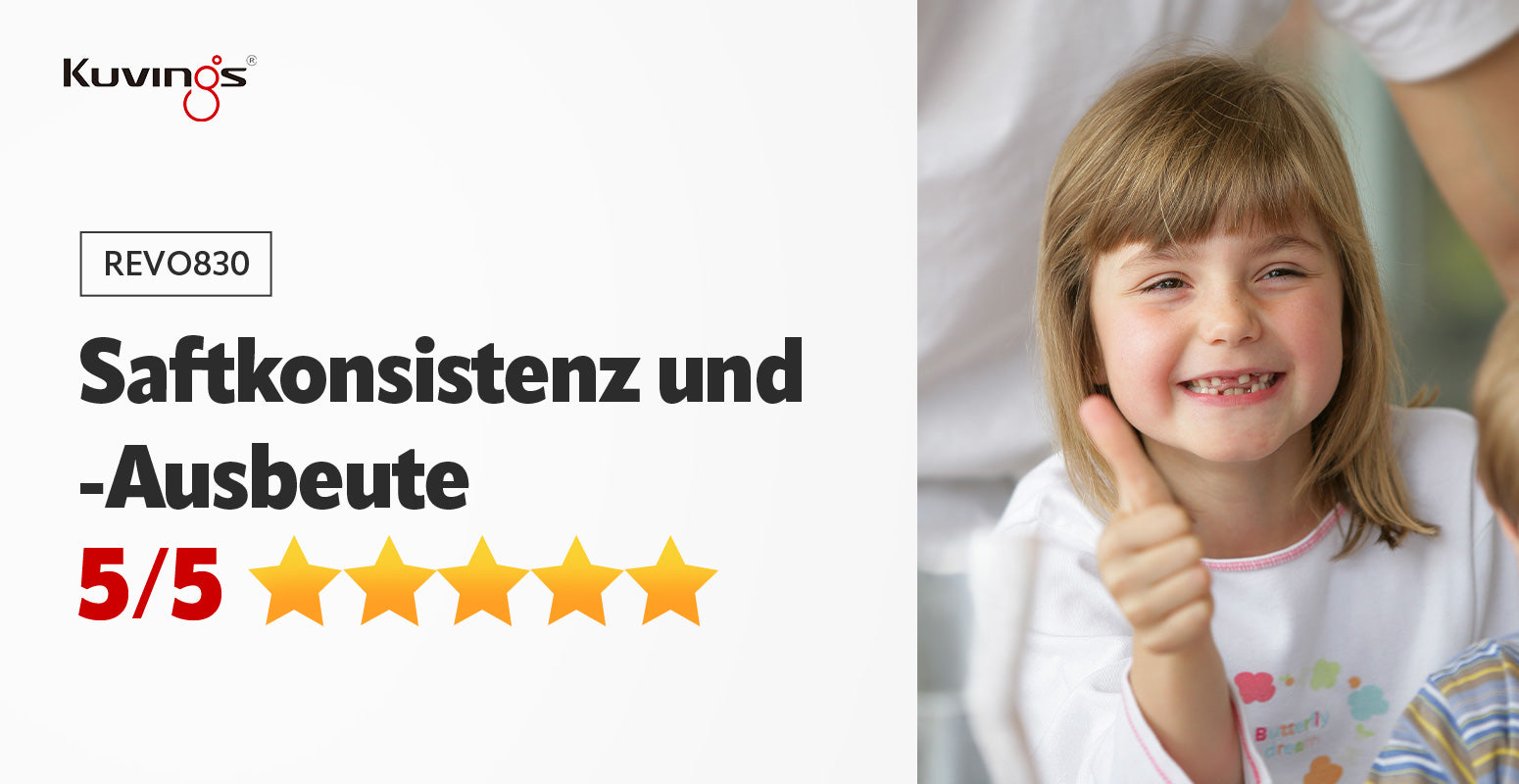 An important factor I look for when choosing my juicer is juice consistency and yield. Although there are many brands with their own versions of slow juicers, the technology behind these slow juicers has always fallen short of my expectations. Often there was still a lot of pulp in the juice and the ejecta was still quite wet.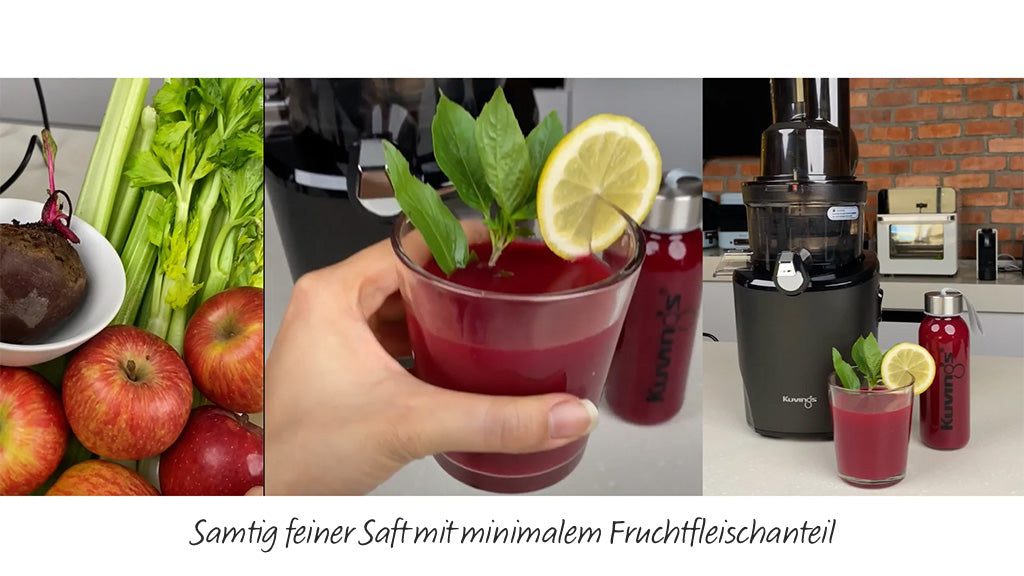 With the REVO830 I was very pleased with how dry the pulp was and that the juice had a wonderfully fine texture. For an avid juicer like me, maximizing juice yield is important. It would be a waste if my juicer couldn't extract all the nutrients and juice from my fruits and vegetables. I've been told that the REVO830's juice texture is up to 15% finer than the EVO820 , making it the current Top Kuvings juicer .

-
3 IN 1 FUNCTION: 4/5 STARS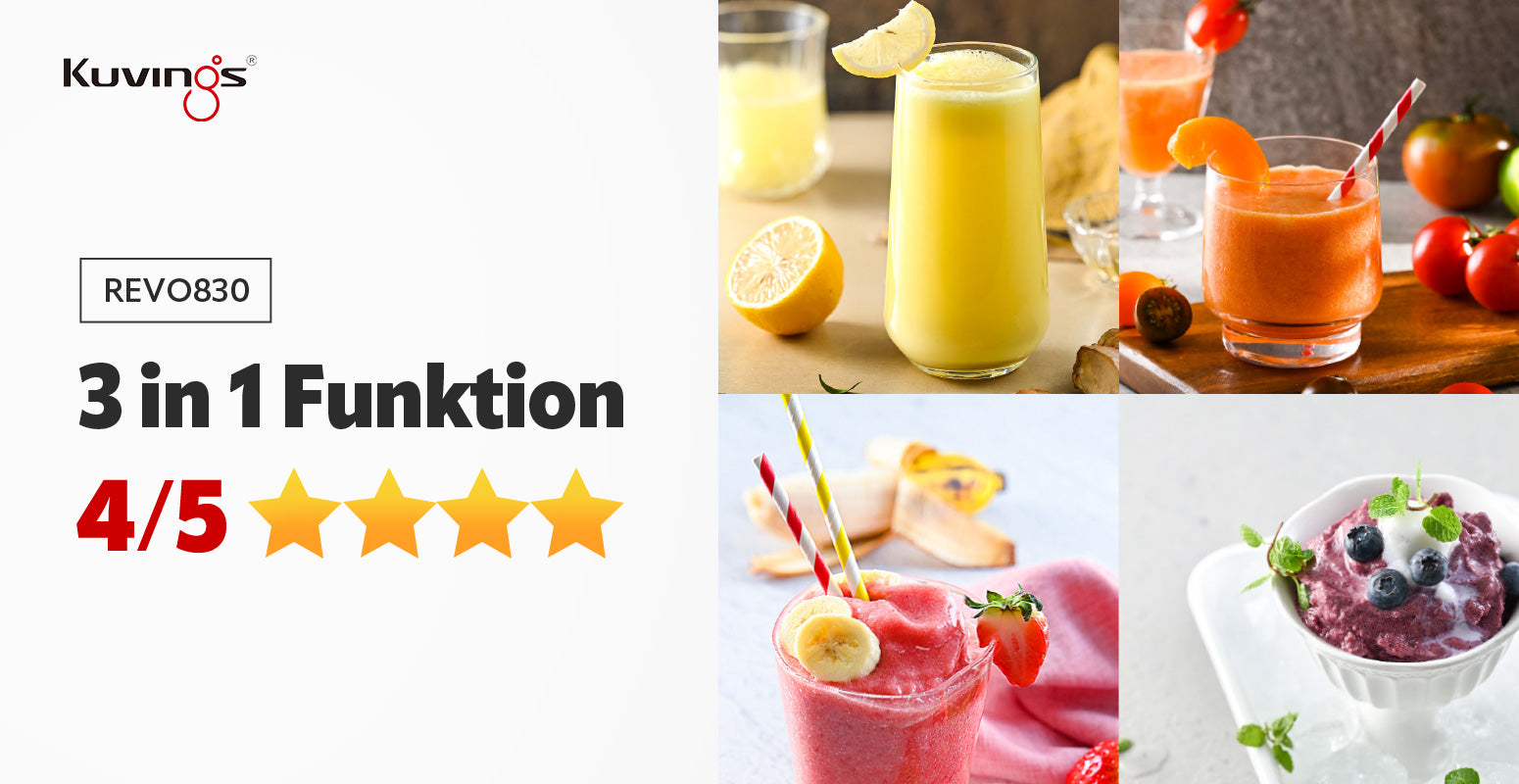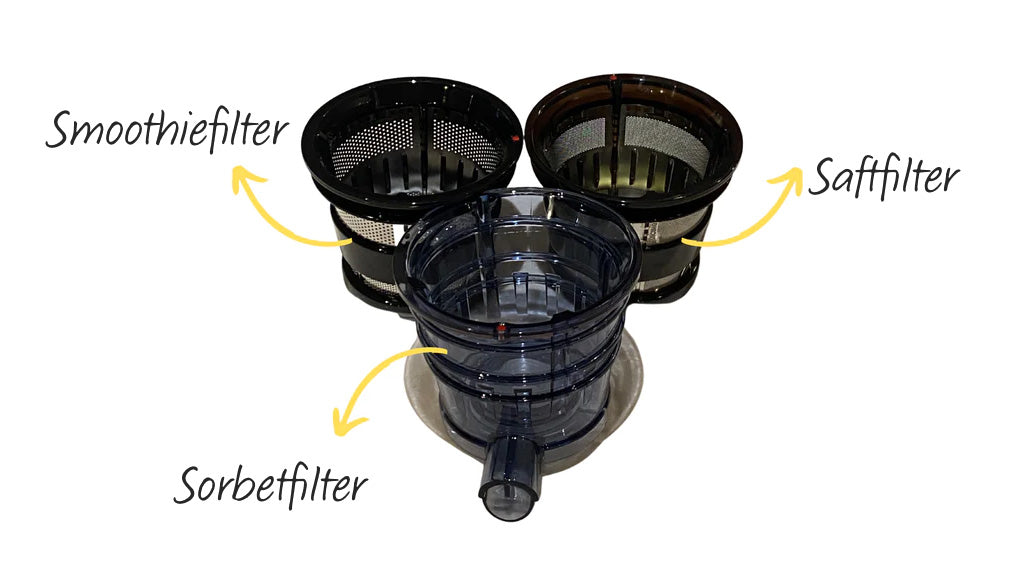 I'm glad the REVO830 includes all 3 strainers for juicing, sherbet and smoothie as the entry level Kuvings juicers only have 1 or 2 strainers. If you decide on one of the entry-level models, you have to buy the others separately.
Aside from juicing, I personally love the sherbet strainer. I love all kinds of desserts, but I worry constantly that I'm consuming too many unhealthy calories. Now I can enjoy pure fruit sorbets without a guilty conscience.
An additional plus is that the REVO830 can also prepare smoothies.
CONCLUSION
OVERALL RATING: 4.5 / 5 STARS
The main feature that I really like about this product is the automatic cutting function. With this feature, I save my prep time and don't have to worry about my juicer getting stuck. Overall I had a great juicing experience with the latest REVO830. If you are on the budget I would recommend this slow juicer as it comes with a 10 year motor warranty and a 2 year parts warranty. I can't wait to use the REVO830 full-time in my kitchen!