HOW MUCH FRUIT OR VEGETABLES ARE NEEDED FOR A GLASS OF JUICE?
We get a lot of questions about juice yields, and with good reason. Before investing in a quality juicer, you want to make sure you're getting the most juice out of your produce.

To show just how much juice Kuvings Whole Slow Juicers can extract, we weighed the amount of 13 popular ingredients, juiced them, and measured their juice yield.

Masticating juicers grind and press ingredients to extract juice, much like we chew our food. This process typically produces more juice than centrifugal juicers and is just as quick. To show this, we also measured how much time it takes to make 1 cup of juice.

Note: The amount of juice depends on the quality of your products. Fresh fruits and vegetables provide the highest amount of juice and also offer the best flavor and texture. The juicing speed also depends on the size and quality of the ingredients.
The ingredients were juiced with the EVO820.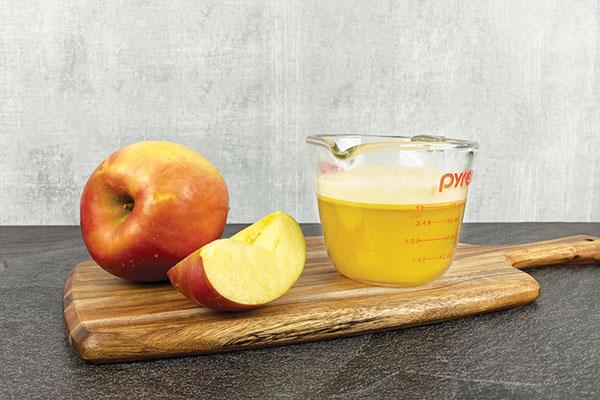 apples
1 1/4 apples = 390ml
Apple juice juicing time: 1 minute 15 seconds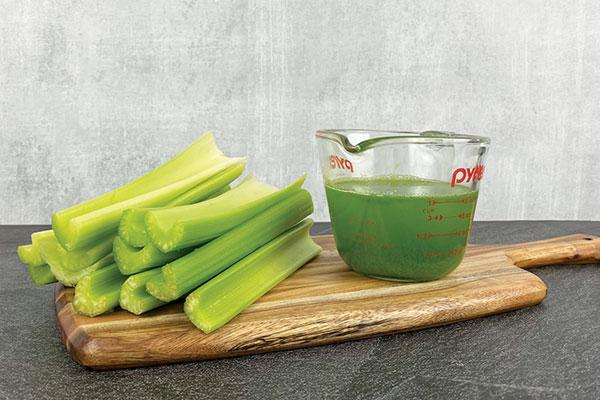 celery
12 celery sticks (15cm each) = 431ml
Juicing time: 3 minutes
CARROTS
11 carrots (each 17cm) = 512ml
Juicing time: 3 minutes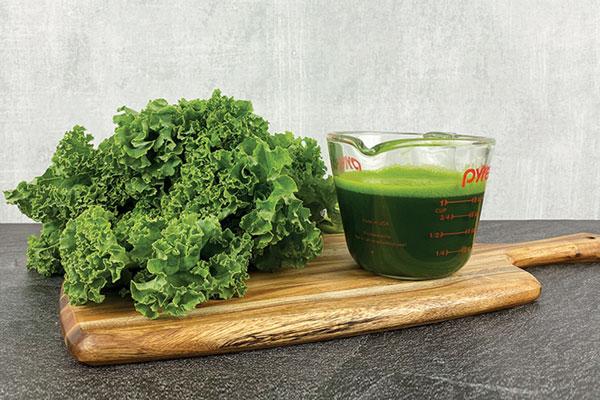 KALE
1 bunch = 454ml
Juicing time: 6 minutes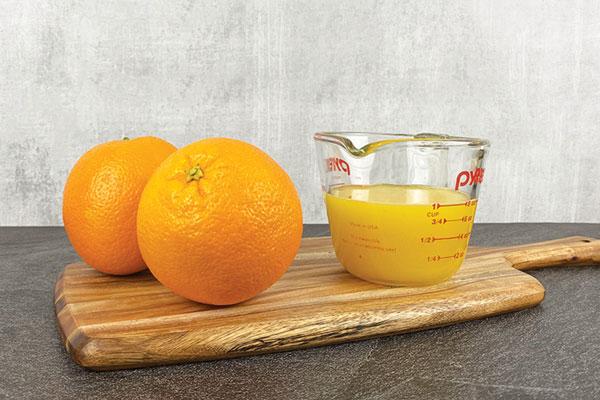 ORANGES
2 large oranges = 680ml
Juicing time: 2 minutes 35 seconds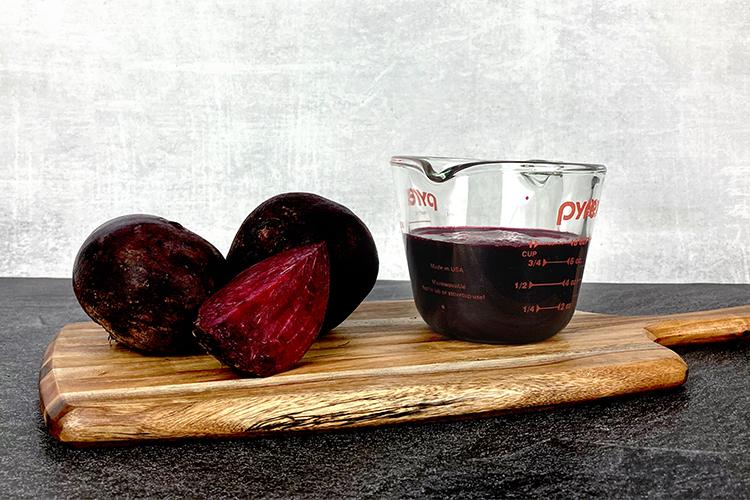 BEETROOT
2 1/4 beets = 453ml
Juicing time: 2 minutes 25 seconds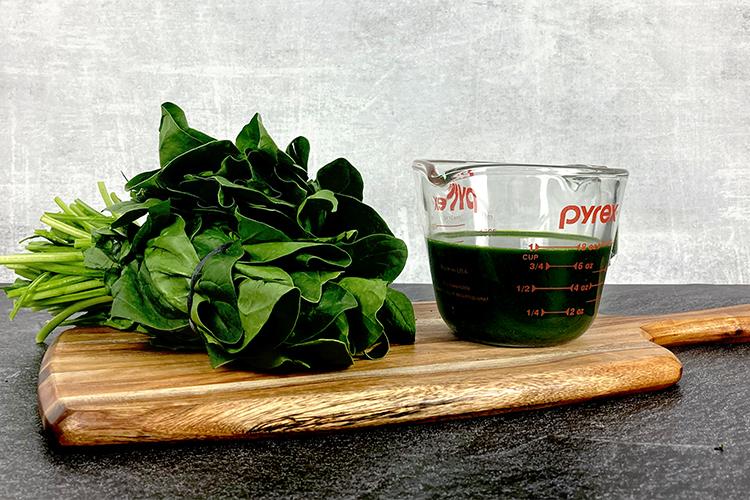 SPINACH
1 1/2 bunch = 426ml
Juicing time: 6 minutes 15 seconds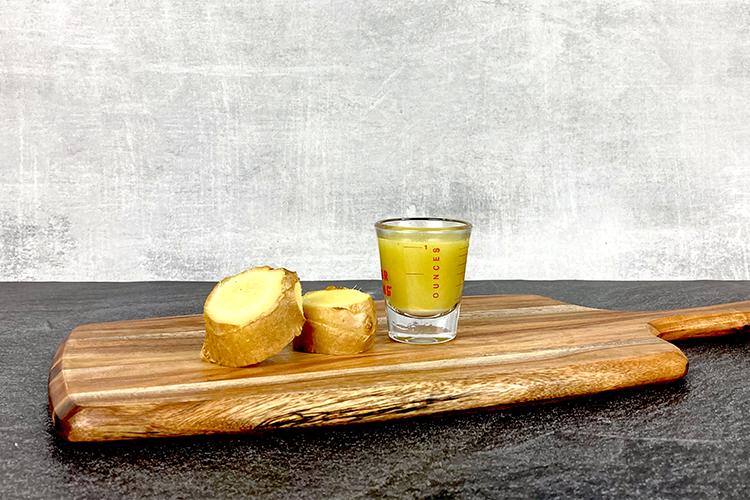 GINGER
2 small pieces = 30ml
Ginger shot Juicing time: 55 sec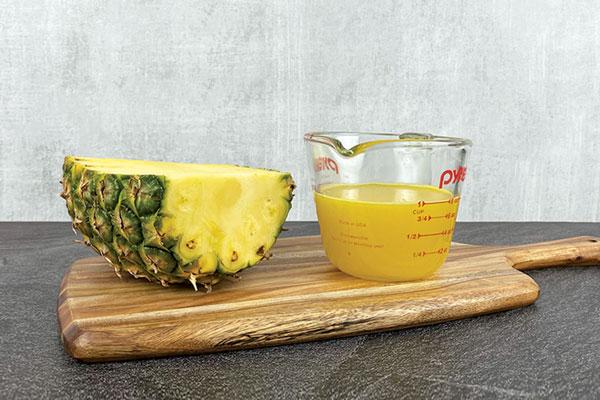 PINEAPPLE
1/2 pineapple = 793ml
Juicing time: 1 minute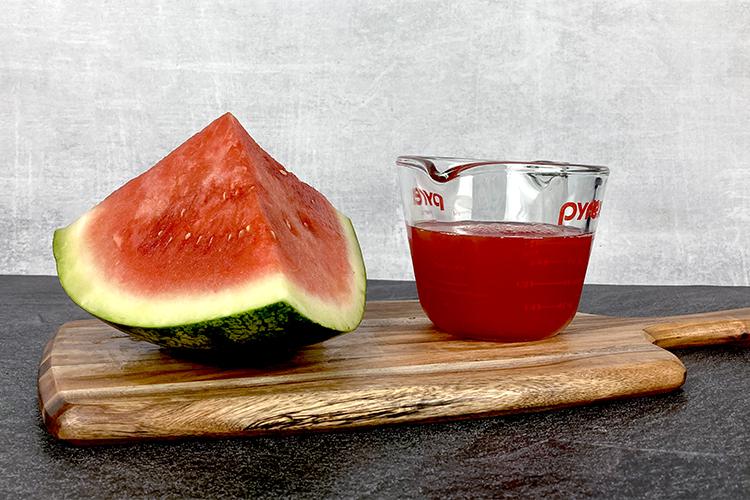 WATERMELON
1/8 watermelon = 113ml
Juicing time: 1 minute 20 seconds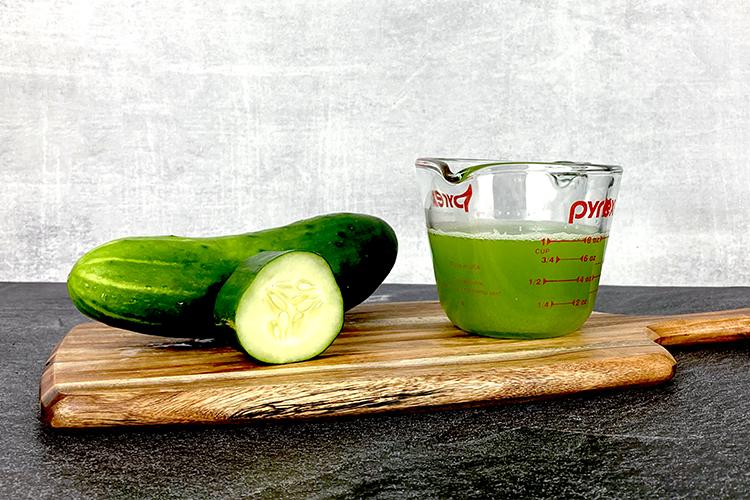 CUCUMBER
1 1/8 cucumbers = 335ml
Juicing time: 1 minute 10 seconds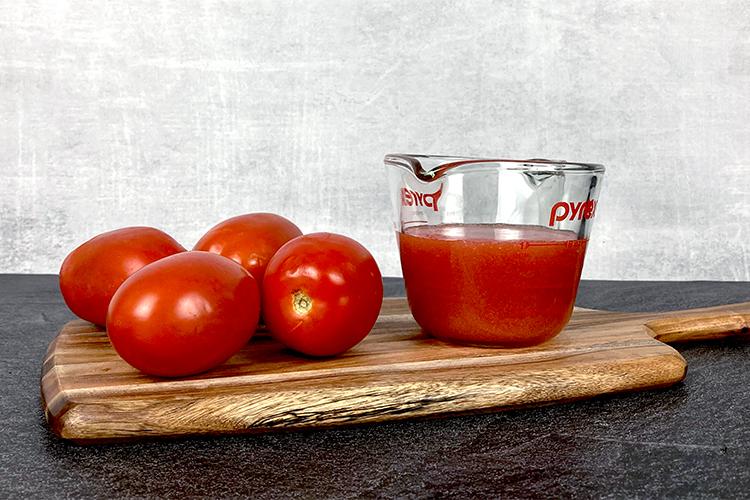 TOMATOES
4 Roma tomatoes = 512ml
Juicing time: 1 minute 40 seconds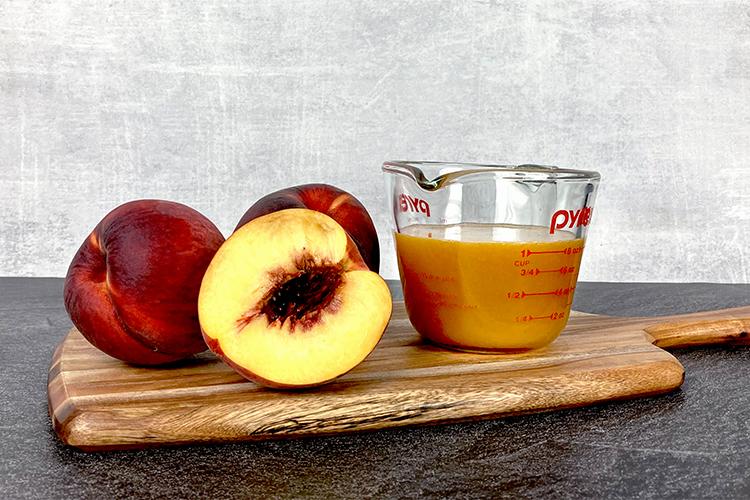 PEACH
2 1/2 peaches = 454ml
Juicing time: 1 minute 52 seconds
* Caution: fruits with hard stones (e.g. peaches, plums, mangoes, etc.) must be stoned before juicing.
How many fruits or vegetables are needed for a glass of juice?