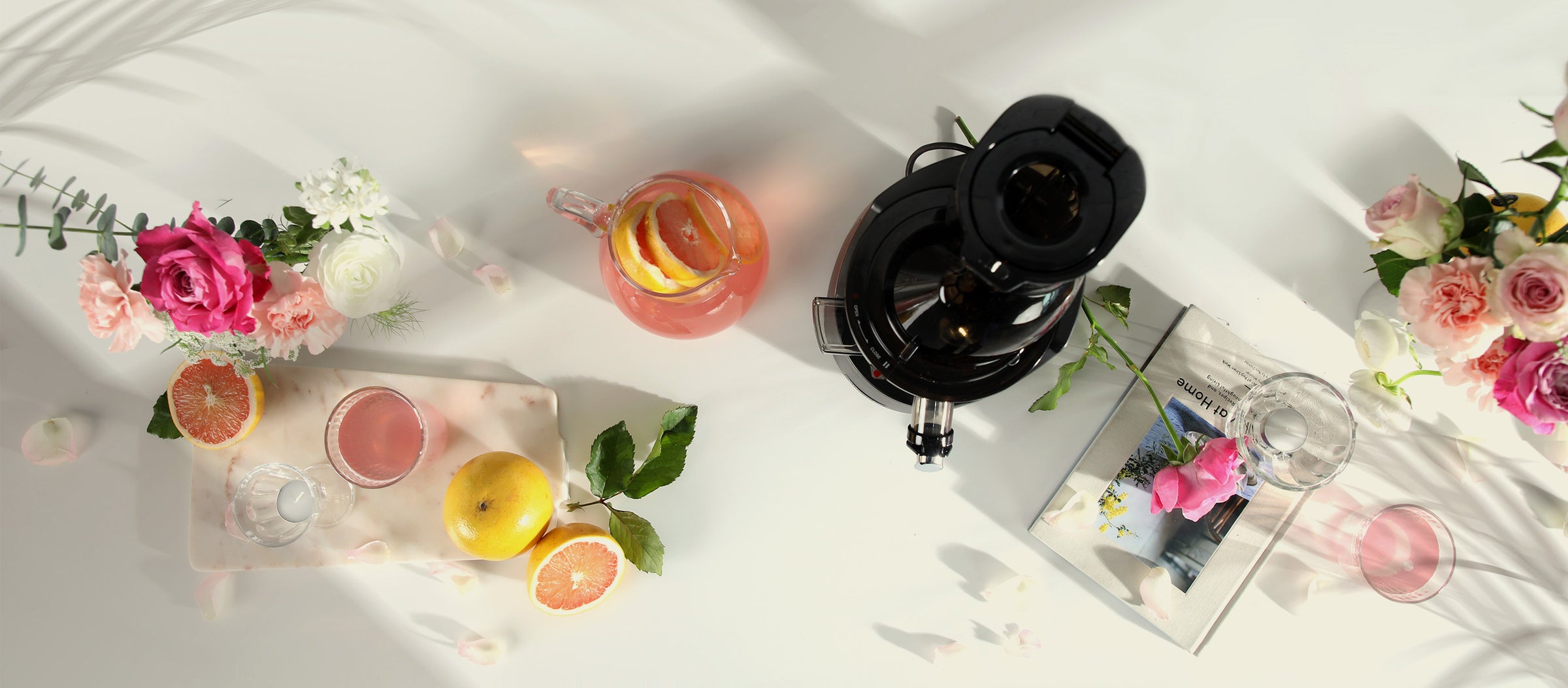 ABOUT KUVINGS
To the past 45 years and to another 100 years with Kuvings
Kuvings is a leading kitchenware brand, trusted by health-conscious people in over 90 countries.
Our goal is to create the highest quality products that make healthy living more efficient, convenient and delicious.
─────────────────
Your partner for juicers and blenders.
kuvings

Kuvings = kitchen + well being, living

Kuvings is a combination of the German word "Kitchen" and the English word "living".

As a global brand, the Kuvings name represents quality and trust. We are constantly striving to improve kitchen life with better, more functional and innovative products.
To the past 45 years and to another 100 years with Kuvings
To mark its 45th anniversary, Kuvings, a leading kitchen appliance brand, has unveiled a new slogan and emblem.

The diagonal and straight elements combined with the number 4 symbolize the upward trend and endless progress of Kuvings.
The diagonal represents the rise of the brand, while the straight line represents a leap forward and the hopeful spirit of moving into a new future.

The slogan "Kuvings' past 45 years, embracing the next 100 years" expresses gratitude to the customers who have supported Kuvings so far and underlines the company's commitment to continue to grow together with its customers.

A Kuvings representative stated: "We are unveiling the commemorative slogan and emblem to celebrate our 45th anniversary. Based on the emblem, which embodies the future and aspirations of Kuvings, we will strive to be a company that stands together with continues to grow for its customers."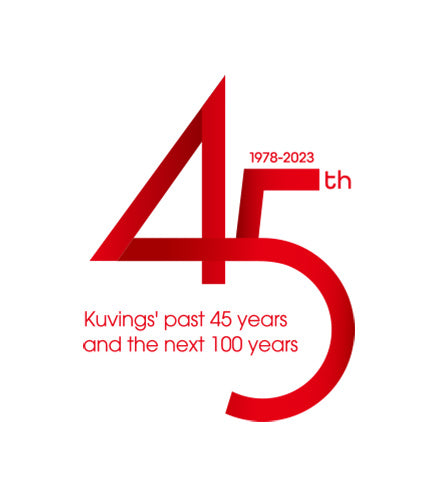 TECHNOLOGY
Kuvings holds numerous international patents and registrations for design and innovation.
With more than 45 years of experience and technological development, we have now applied for more than 1,300 patents and registered them in over 90 countries.

Kuvings has won international design awards
We have won the trust of the public through awards such as the 'iF Design Award', 'Red Design Award', 'Spark Design Award' and 'Kitchen Innovation Award' etc.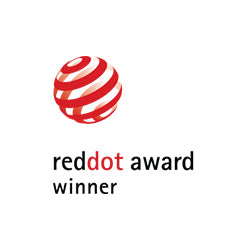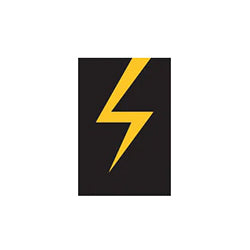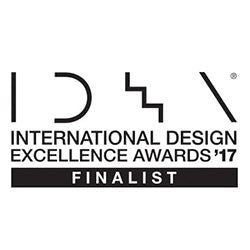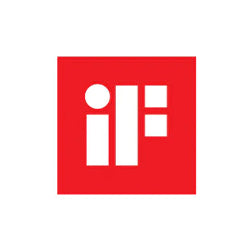 Kuvings wins the "Kitchen Innovation Award 2022" for product innovation in the Small Kitchen Appliances category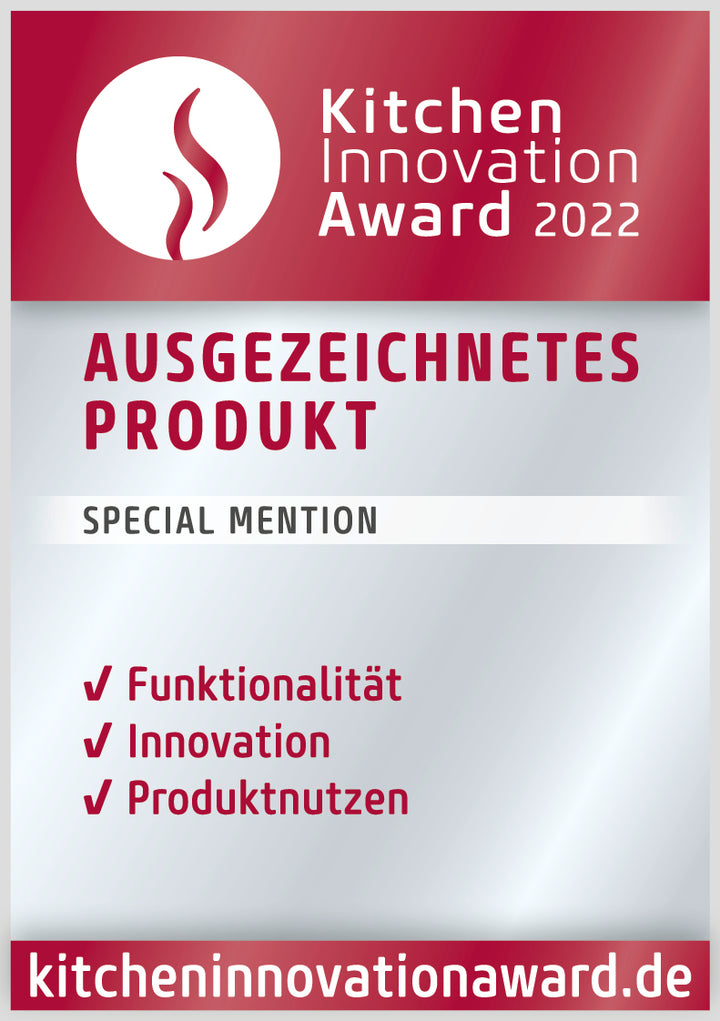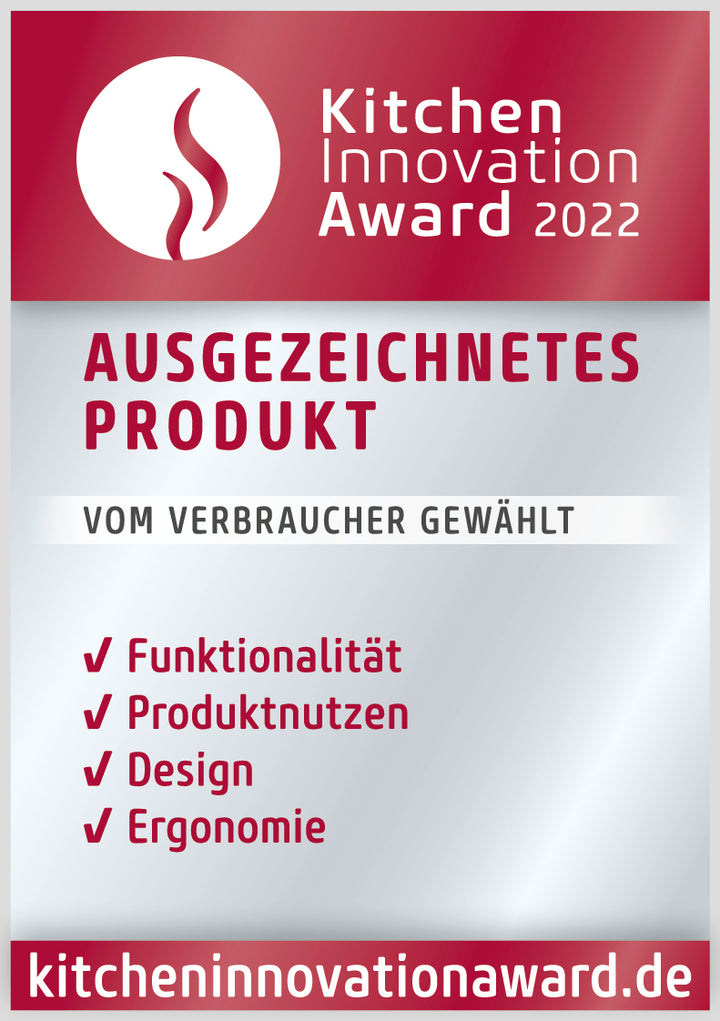 All three products submitted by Kuvings have won the prestigious German "Kitchen Innovation Award". (from left: Inno300, REVO830, CB1000)

Kuving's products are characterized above all by their unique innovative technology, functionality, design and ergonomics.
MORE POWERFUL & POWERFUL ENGINE
Our latest innovation is equipped with a stronger and more powerful motor that can also process larger quantities of juice.
-Made in Korea-
STORY
Our goal is to improve the quality of life through meaningful innovations.
Kuvings is a leading manufacturer of kitchen appliances such as juicers, blenders, extractors and other innovative technologies.
CONTACT
Kuving's Germany
(NUC Electronics Europe GmbH)
Schwalbacher Strasse 76,
D-65760 Eschborn

Telephone : +49(0)6196 950 2397
Email: info@kuvings.de
Internet: www.kuvings.de