Simply use pomace from juicing
How can I process the pomace after juicing?
This question is asked by everyone, whether a beginner or a professional. For inspiration, we've compiled the best pomace recipes on the internet into a handy list.

The juice contains soluble fiber, which, among other things, lowers cholesterol levels and regulates blood sugar. However, the pomace contains the insoluble fiber that gives the stool volume. If you don't want to throw away the fruit and vegetable leftovers (keyword: zero-waste), you can put them in the freezer until you're ready to try one of the recipes listed here.

There are countless ways to use pomace. Share your ideas and recipes with us and our Kuvings community on Facebook or Instagram. We look forward to your creative inspiration!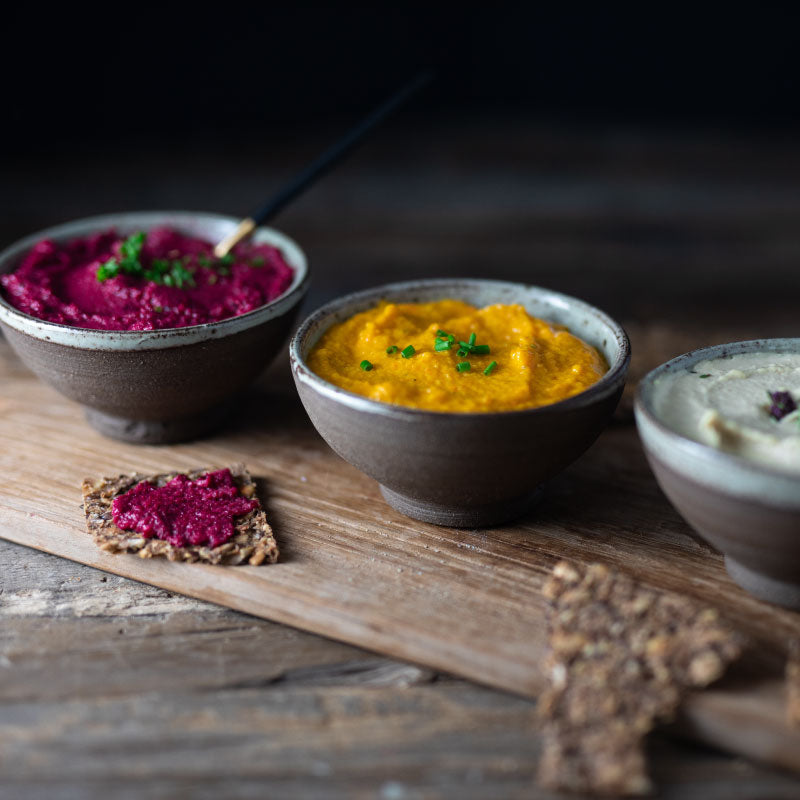 4. Veggie "meat" and hash browns
The juice pomace from the morning is conjured up for today's dinner! With burgers and patties made from vegetable pomace, you can prepare practical vegan and vegetarian dishes. Crispy vegetable rostis are particularly suitable for wraps, on rice dishes and as a salad topping.
Veggie "Meat" Recipes
Veggie Burgers - Farm Fresh to You Pomace (carrot, beet, celery, and kale pomace) Veggie Burgers - The feedfeed (carrot, beet, kale, and chard pomace) Vegetable Juice Pomace "Meatballs" - Food Network (celery, kale and carrot pomace) Vegan juice pomace "Meatballs" (patties) in a spicy tomato sauce - Crowded Kitchen (carrot and beetroot pomace)
Pomace Rosti Recipes
Vegetable pomace Röstis with peanut sauce – Le Petit Eats (vegetable pomace) Vegetable pomace Röstis – Glow Kitchen (kale, carrot and chard pomace)
Photo and recipe from instagram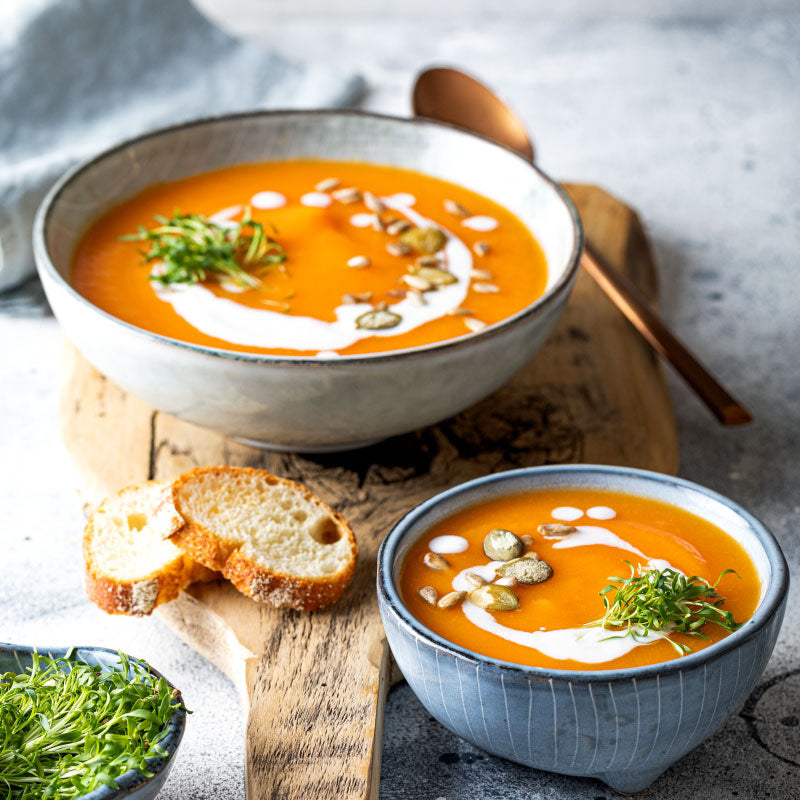 8. Dog food
Kale, celery, carrot, apple, almond, and beetroot pulp can also be made into dog food:
9. Compost
The easiest way to use up your pomace would be to use it as compost. Your plants will be happy!
Habt ihr weitere Tresterrezeptideen? Diese könnt ihr mit uns auf Facebook oder auf Instagram teilen – taggt uns auf eure Fotos und Rezepte!